Here is the latest newsletter from the Wild Steelheader March 30, 2016
-PLUS 4 things you can do right now to help wild steelhead!

Hello,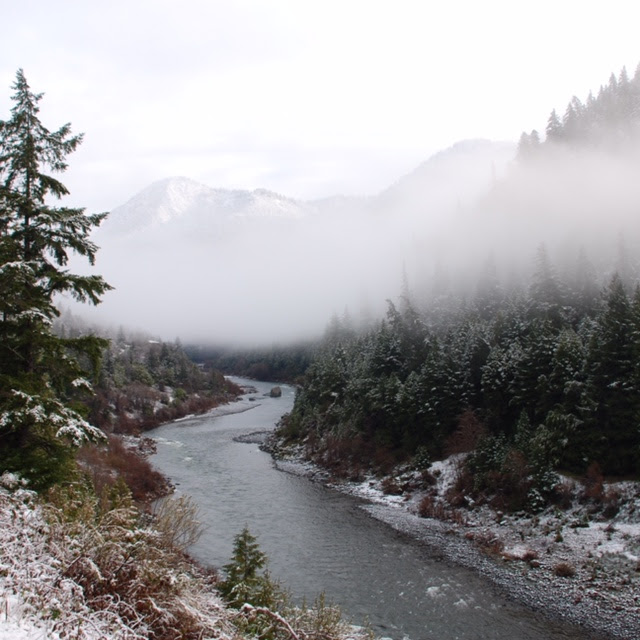 March is synonymous with Spring, and Spring is the season of hope. I can't help thinking that March may be the most important month for steelhead. Wet salty winds have been blowing storm after storm into Ponderosa country. Hundreds miles from the coast, creeks swell, valleys green and mountains fill with final snowpack. Small streams in basins like the Lochsa and Salmon are active with spawning steelhead, as are tribs of famed coastal rivers like the Skagit and the Eel. Winter steelhead season is winding down. And like the big storms of March, steelhead advocates are coming on strong. We are asking pointed questions of decision makers, and advancing the science that will provide answers. We are starting new habitat restoration projects, and making headway in the effort to better protect vital spawning and rearing habitat in the headwaters of our wild steelhead watersheds. Durable, fishable runs of wild
steelhead do not have to be only a memory, a symbol of something precious now lost–they can be achieved and sustained, and our steelheading heritage can be passed on to those anglers who come behind us. We are doing this, through steady, persistent efforts. Every email we send to policy-makers, every public meeting at which we stand up to speak, every tree we plant on a degraded bank, every time we bring a wild steelhead to hand and keep it in the water for photos–these are all steps in the right direction. March on.
Dwayne Meadows
Pacific Northwest Outreach Coordinator
Trout Unlimited
4 things you can do right now to help wild steelhead
The "Good 'ol Days" are yet to come for steelheaders
As steelheaders, we're all familiar with conventional wisdom about steelhead fishing.
The fishing isn't what it used to be.
You should have been here 50 years ago.
Stories of huge fish and numerous multiple fish days, of fishing places that no one else had fished for weeks, or months. Tales of what once was, all centering around the sinking feeling that we were born a generation too late. That we missed it.
I have spent fishless days drifting off in thought to contemplate what the "good times" may have been like. I've closed my eyes and hoped to reopen them and be transported back in time 100 years – with graphite, of course. It never works. So I can only wonder what it must have been like to fish over that many steelhead in my home rivers. What might I have felt upon seeing so much opportunity?
Maybe the mental caning is proper preparation for the extra level of toughness needed to pursue the fish of a thousand casts. Regardless, the central theme 
to the conventional wisdom is that there are far fewer steelhead now than there were historically. Consequently, each generation has fished over smaller runs. Each has had less opportunity.
On the surface that is certainly true. But, the losses are not just about fewer steelhead. There are also fewer places to fish. Many rivers are closed to steelhead angling.
But despite these losses there is reason to look to the future with hope–that this will be the generation that makes those popular beliefs just another artifact of the past.
One of the main reasons there are fewer places to fish for steelhead today than in yesteryear is dams. The extent of damage from these structures depends on the state, but there are many rivers that would have steelhead – or at least more steelhead – if not for dams.
Perhaps there is no greater barrier, literally, to steelheading opportunity than the construction of massive dams that block the upstream migration of a highly migratory organism. Many dams are currently derelict, unsafe, and unsustainable economically. Consequently, there has been a surge in the removal, and discussion of removal, of dams both small and large.
Dam removal and its impacts are very personal to me. Previous to my job at Trout Unlimited, I spent five years working as a scientist on the Elwha Dam removal project. During that time I heard many stories about how good the fishing used to be below the dams. In contrast, I heard few stories about fishing for steelhead above the dams. All of those anglers were long gone, and most of their stories too. The loss of those memories likely contributed to the local pushback against dam removal, largely from those that did not want to lose the trout fishery in the dam reservoirs. They had truly forgotten about steelhead and salmon.
What I have come to realize is that, on rivers like the Elwha (WA) where dams have recently been taken out, I and many other anglers will experience something the previous two generations of anglers did not: the opportunity to fish for steelhead above former dam sites. Over the course of the past several years my friends and I have wagered which run in the Elwha will produce the first sport-caught steelhead. The angler that catches that steelhead would be the first to do so in more than a century.
Think about that.
It is this type of large-scale restoration effort that provides the counterpoint to the conventional wisdom that we were born a generation too late. In fact, I would argue that we can confidently claim that steelhead fishing will be better in 20 years in the Elwha than it has been for more than 100 years.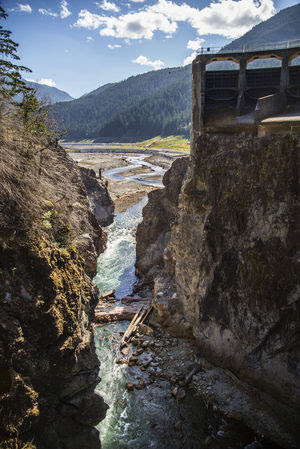 The Elwha is not the only river about which this can be said. Dams have been removed in a number of rivers, and anglers have already caught steelhead above those dam sites in places like the White Salmon River. Best of all, the proposed removal of four old, unproductive hydropower dams on the lower Klamath River is slowly but surely becoming a reality for the third most productive river for salmon and steelhead, historically, on the West Coast. And while a good case can be made for removing dams on many rivers, we should prioritize their removal based on where we get the most restoration bang for the buck and where the social and economic conditions make dam removal feasible.
So despite the fact that Mother Nature is not creating new steelhead rivers, we can reclaim steelhead rivers that have been robbed of their vitality. But don't think for a second that removing dams is easy.  Lack of political will and funding can be major obstacles. Even a dam removal as promising as the Elwha required many years of hard work and advocacy to make it a reality.
The Elwha's rebirth stands as testament to the power of vision, persistence and patience.  And it reveals clearly the ability of a river to heal itself if given the chance.  So let's keep working hard to bring steelhead rivers back to life. There are more rivers to reclaim and a brighter future — with more steelhead angling opportunity — to be realized.
John McMillan
Steelhead Science Director
Trout Unlimited
The State of our Progress
Oregon:
We have had some success in improving timber harvest practices this year, supporting the increase in stream buffers from 20 feet to 80 feet. This is still much less than the 120 foot buffer the best available science suggests is most effective. We knew, despite this progress, it was not enough to slow the rate of habitat degradation. Because of the State of Oregon's resistance to revising stream buffers enough to provide real protection for steelhead and salmon, it will lose funding for protecting clean water. Learn more: We have our work ahead of us in the coming year.
New science out of Oregon State University could have major impacts on hatchery management. Take a moment to learn about the implications of this new research.


In March we commented on the NOAA's scoping for the upcoming Oregon Coast Hatchery Programs EIS.  This will be an ongoing process, followed with a draft and final Environmental Impact Statement. This is to continue federal approval of hatchery programs on the Oregon Coast.  See our comments here.
Our Angler Science program is doing great work on the Oregon Coast. Check out this blog and short film on volunteers working with Oregon Department of Fish and Wildlife on the west fork of the Smith River.
California:
The Lost Coast of California is one of the cradles of modern steelhead angling. Legendary wild steelhead rivers such as the Eel, Trinity, Mattole, and Van Duzen flow from and through its rugged, scenic landscapes. Wild Steelheaders United and Trout Unlimited have launched theLost Coast Wild Steelhead Initiative to improve protections for vital steelhead habitat and to sustain this region's iconic angling opportunities and angling-based economy. As you'll see in this new video, many working guides in this corner of California are strong supporters of this campaign. To support the conservation proposal for the Lost Coast, click here.


Wild Steelheaders United and Trout Unlimited continue to play a key role in the ongoing negotiations to implement the Klamath Hydropower Settlement Agreement (KHSA), which will remove four old hydropower dams below Klamath Lake and restore some 400 miles of historic spawning and rearing habitat for wild steelhead. Read more here.
Over the past few months, Trout Unlimited was awarded numerous grants for projects in California, including fish passage barrier removal or mitigation in the Eel, Russian, Carmel, Pajaro, Navarro, and Noyo River watersheds, and for partnerships with landowners from San Luis Obispo to Eureka to install off-stream water supply storage facilities and reduce diversions from steelhead streams in the dry season. Read more here.
Washington:
The Washington Department of Fish and Wildlife recently designated the Grays and Chinook Rivers as their final Lower Columbia Wild Steelhead Gene Banks. Thank you for supporting this important outcome. Learn More.
WDFW seems like it is consistently losing funding. To help reverse this trend, we pushed for renewal and extension of the Columbia River Salmon and Steelhead Endorsement tag. The Washington State Senate proposed to renew this tag until 2022, but a House amendment changed this to 2017 in a difficult budget session. Wild Steelhead United sent out letters to Washington state legislators, but the amendment went forward. Read our response to Governor Inslee's Office on why we believe it is important funding for WDFW.
The Methow River is an iconic landscape in the Northern Cascades. It is also a place where we are investing millions of dollars to improve instream flow and habitat for steelhead. A Canadian mining company has applied for permits to test drill for copper on Flagg Mountain in the Methow River headwaters. Read more here and help us convince the Forest Service and the Department of Interior to protect the headwaters of the Methow River from large-scale mining through an administrative mineral withdrawal.


Some important events are on tap for the Skagit Valley. Join us for Occupy Skagit, April 30 at 9 a.m. at Howard Miller Steelhead Park in Rockport, and show your support for an open catch and release fishery. We are also helping host a  Fly Fishing Film Tour event on May 12 at the Lincoln Theater in Mount Vernon which will be a fundraiser for a new TU chapter just getting off the ground in Northwest Washington.
Idaho:
Steelhead got a big win in the Idaho legislature this session. House bill 510 would have dramatically expanded suction dredge mining in Idaho, impacting critical salmon and steelhead habitat. TU and its partners at the statehouse were able to kill this bill in committee, reducing the threat of more widespread suction dredge mining…for now.  For a more detailed report on this and other issues in Idaho, click here.
TU's Upper Salmon team is a partner in an Upper Salmon Basin Planning and Coordination coalition dedicated to the recovery of salmon and steelhead. This group was just awarded a $750,000 grant from the Bureau of Reclamation to coordinate and plan salmon and steelhead recovery projects for the next five years in the Upper Salmon Basin. This will ramp up project planning and implementation in priority drainages across the Basin and directly benefit steelhead spawning and rearing habitat.
Last, in the heart of Idaho steelhead country, Trout Unlimited has formed two new chapters: the Clearwater Snake River Chapter, whose territory includes the region around Lewiston and Moscow, and the River of No Return Chapter, based out of Salmon.
Alaska: 


The comment period for the Tongass National Forest Land Management Plan is now closed. More than 7,200 people commented in support of conserving 77 key watersheds for steelhead and salmon. Many members of Wild Steelheaders United contributed to this effort. Thank you for all your support, and we will keep you updated on next steps by the Tongass and our commitment to conserving these key watersheds.  See press release.
Events Calendar:
March 30, 7 p.m.: Trout Unlimited Chapter formation meeting in Bellingham at Boundary Bay Brewery, 1107 Railroad Ave., Bellingham, Wash.
April 1-2:  Trout Unlimited Western Regional Meeting in Eugene, Ore. The Wild Steelhead Initiative presentation will be on Saturday from 11 a.m. -12:15 p.m.
April 8th @ 5:30 Salmon Super Highway meeting at Pelican Brewery in Pacific City, OR – More info here.
April 30: Occupy Skagit – Saturday at 9 a.m. Howard Miller Steelhead Park, Rockport, Wash.
May 12: Fly Fishing Film Tour event at the Lincoln Theater in Mount Vernon, Wash.
May 13-15: Sandy River Spey Clave, we will be presenting Friday evening (May 13) after dinner.